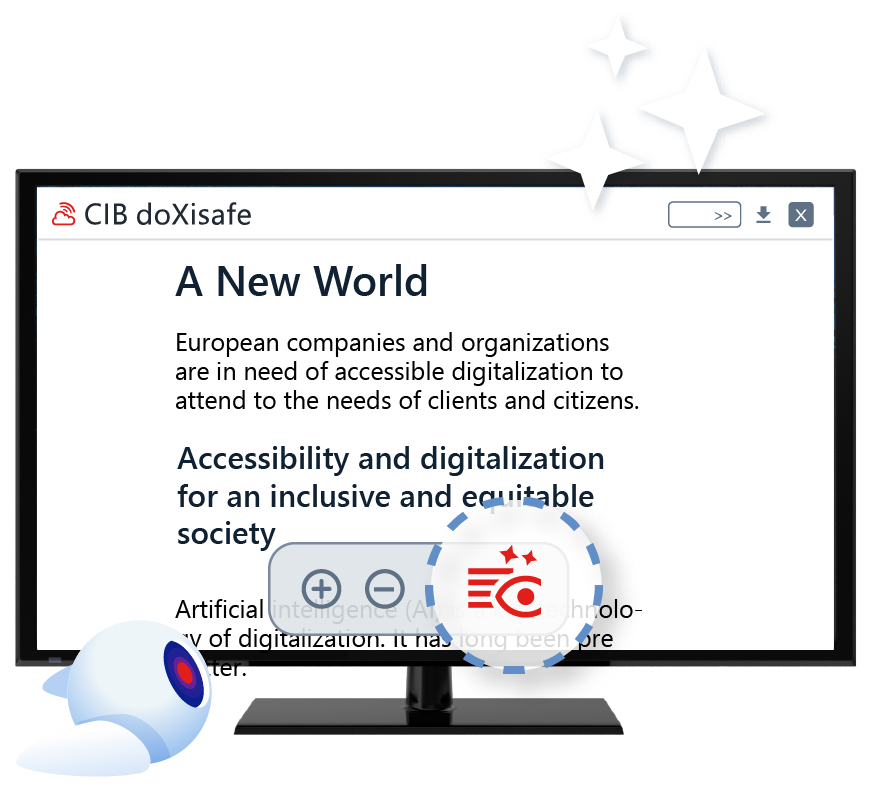 With CIB easyRead, you can now read document fotos effortlessly, even on small screens. Your original file is not modify in the process. Try it out:
You can test CIB doXisafe in your browser in CIB doXisafe even without logging in: simply upload a scan or PDF and click on the icon!
On your smartphone, install our app CIB doXicloud.