The all-in-one multicloud app! Transfer, upload and share documents securely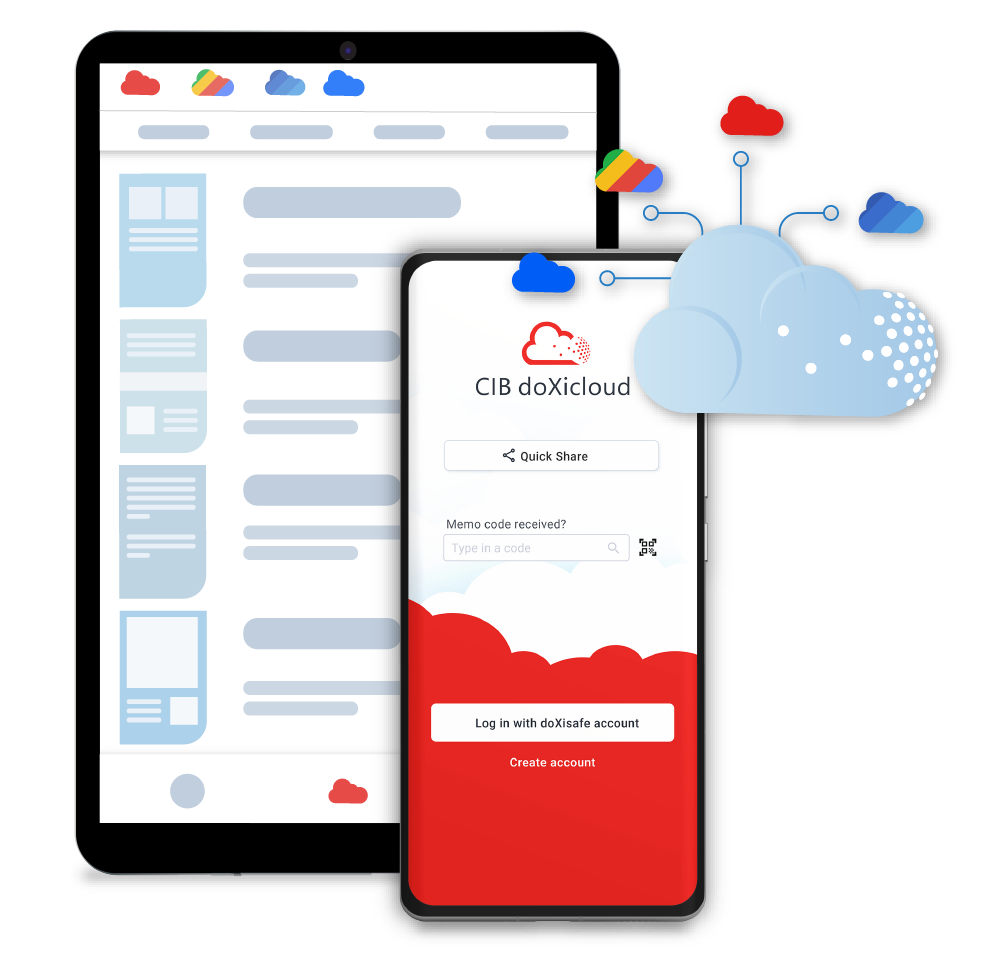 Upload, transfer and share documents securely!
Unlimited storage in CIB doXisafe
Completely free of charge!
Practical full text search with OCR
Manage all your clouds in one multicloud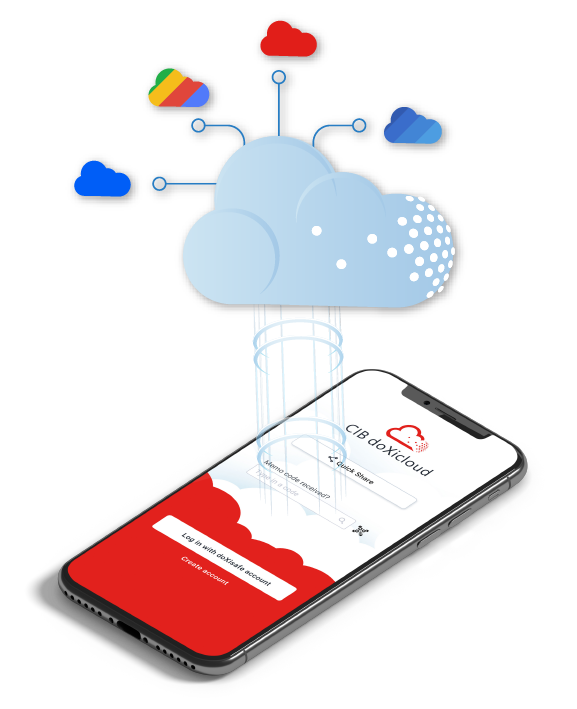 Transfer files securely from your other clouds!
Use your other clouds from different providers in a single app! Easily transfer all files from Google Drive, MS OneDrive or Dropbox to your CIB doXicloud. 
With unlimited storage space in CIB doXisafe!
You have access to files storaged on multiple clouds with a single login. At the same time, CIB doXicloud offers you the CIB doXisafe cloud with as much storage space as you need. And all this, free of charge!
Install now CIB doXicloud and just give it a try! 
Discover more CIB solutions
Online PDF editing with many features, some of them AI-enhanced. Direct use in the browser and GDPR compliant.
Upload, share, and manage documents in the cloud for free and without store limits!
The simple and helpful mobile app for scanning documents as a supplement to the CIB doXicloud!
Install now your CIB doXicloud