Efficiently edit with AI PDF documents online
Free of charge for private use.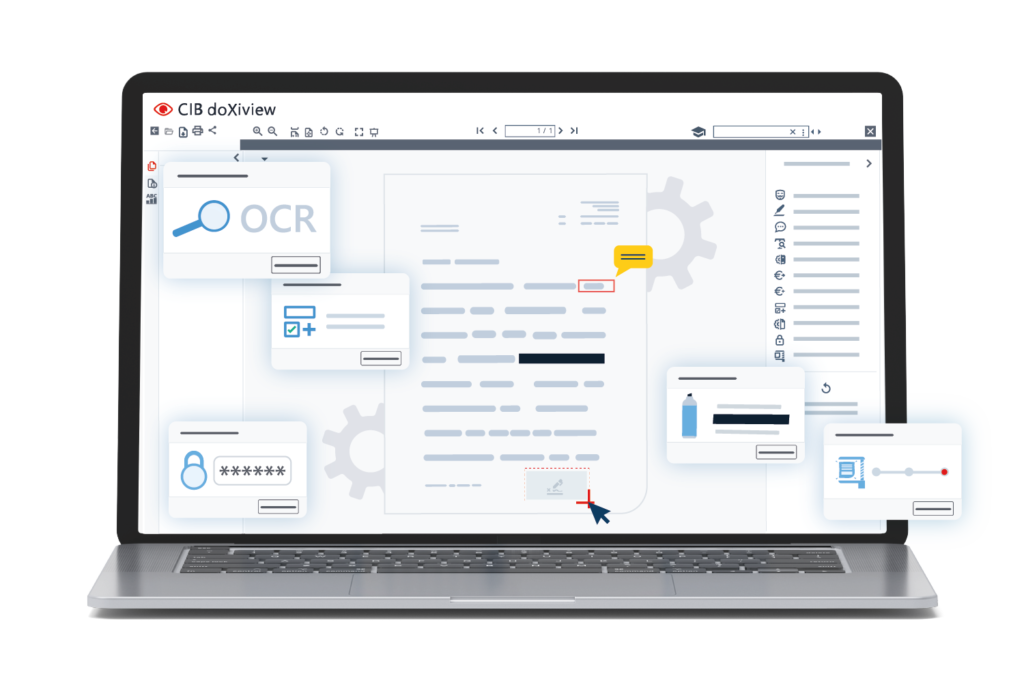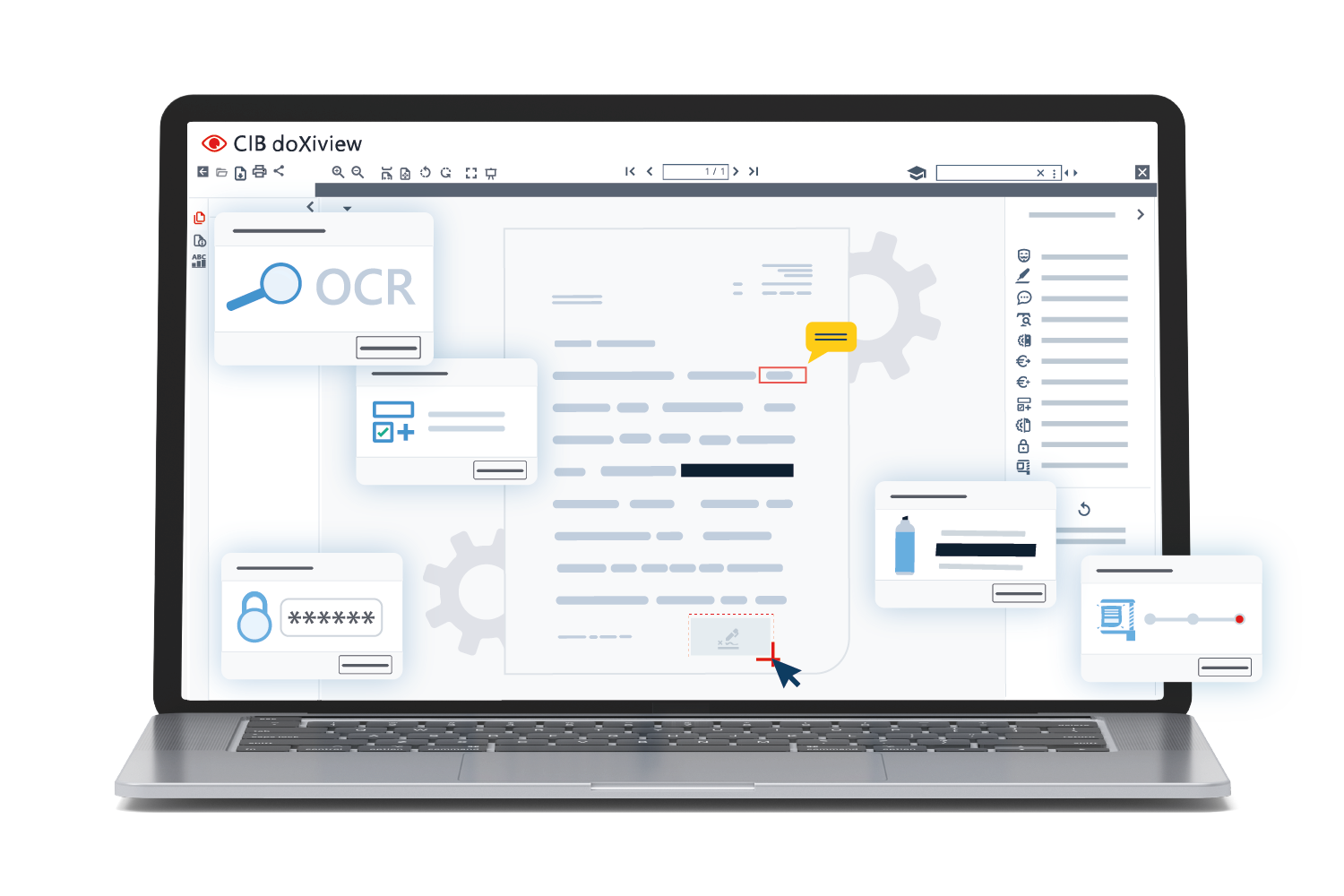 CIB doXiview enables the visualization of the most common formats and more
Integration into your system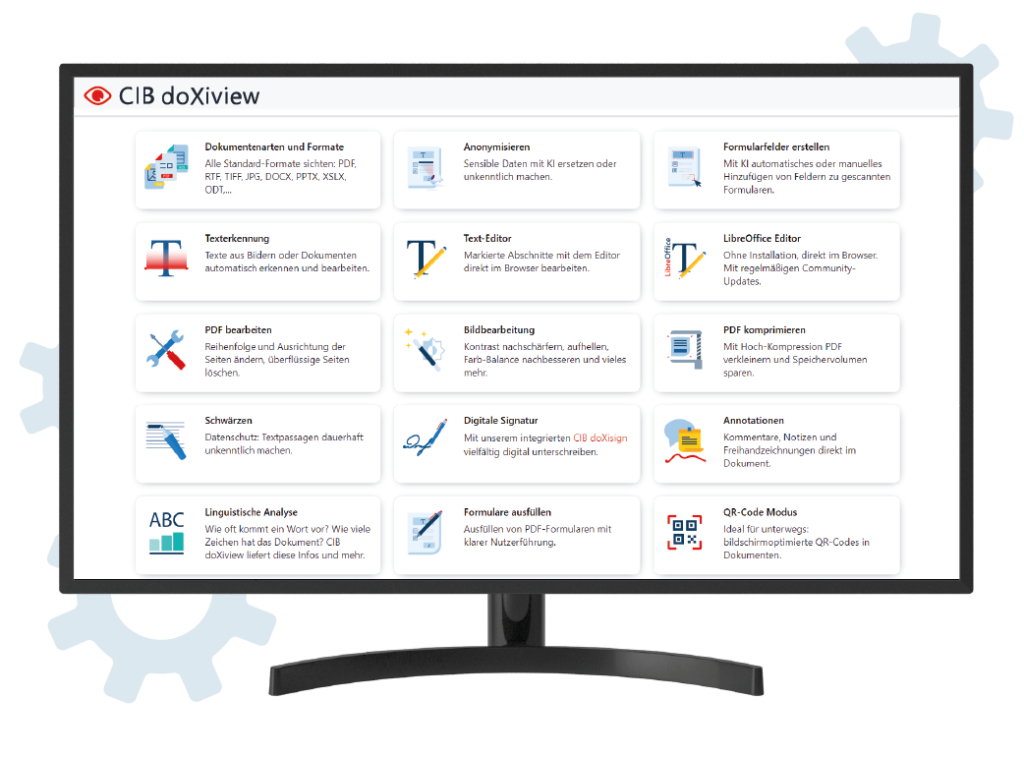 Document display of all standard formats: PDF, PDF/UA, PDF/A, RTF, TIFF, JPG, PNG, DOCX, PPTX, XSLX, ODT, ODX, and many more, as well as:
Connect CIB doXiview with smartphone
Scan the QR code to work with your documents directly in CIB doXiview.
Flexible processing of application documents
Practical and efficient in the preparation of your candidacy.
Proof of income required from landlord?
Irrevocably black out all irrelevant positions on account statements.
Cost-effective processing of receipts?
Highly compressed files in ideal resolution for space-saving archiving.
Generate your invoice online
Upload and generate your electronic invoice.
Das könte Sie interessieren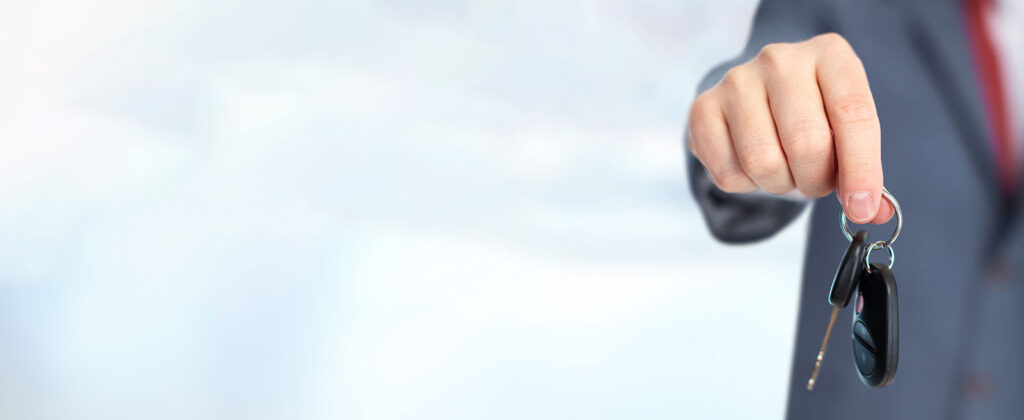 Efficient digitization for BMW and Mini Vehicle Booking Service throughout Europe

Digitization with AI and automation in the application processing of the regional Administration
License CIB doXiview for your business