Experience the magic! CIB easyRead displays the content from scanned or photographed documents in such a way that they are easy to read - this is particularly practical on small screens!
Display your scan or photo, activate CIB easyRead ... done!
With CIB easyRead you can read extensive text and image content effortlessly: Call up the photographed document and tap on the CIB easyRead icon.
To return to the original, simply switch off the easyRead Mode again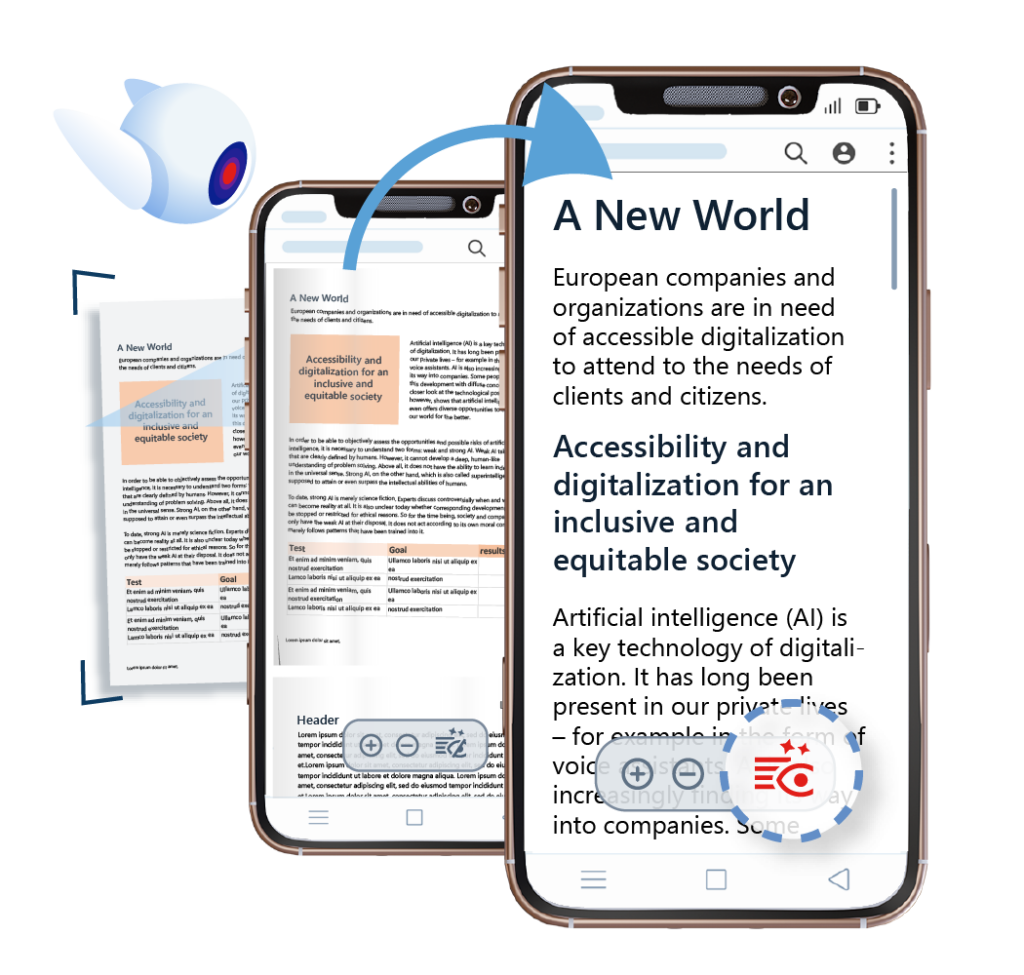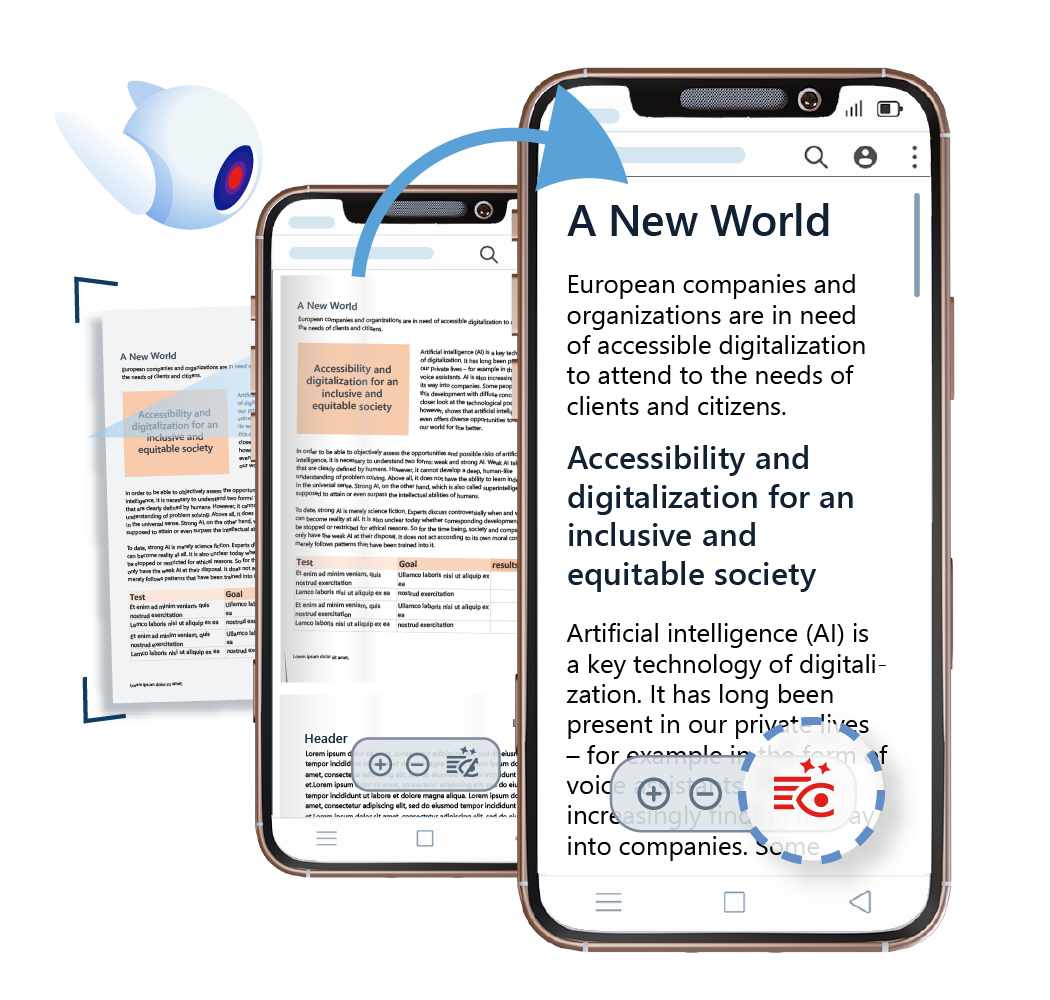 The highlights at a glance:
CIB easyRead enables even greater reading comfort thanks to state-of-the-art technology and the use of AI. AI recognizes the content of texts and tables even in scanned documents. Over time, as it learns, the reading experience constantly improves.
Try CIB easyRead free of charge now:
You can use CIB easyRead in your browser in CIB doXisafe even without registering: upload a scanned document or PDF and activate the icon.
On your smartphone, install our app CIB doXicloud: