Today we interview Iván Hernández, who celebrates 5 years with us as a developer of CIB solutions.
How were your beginnings at CIB?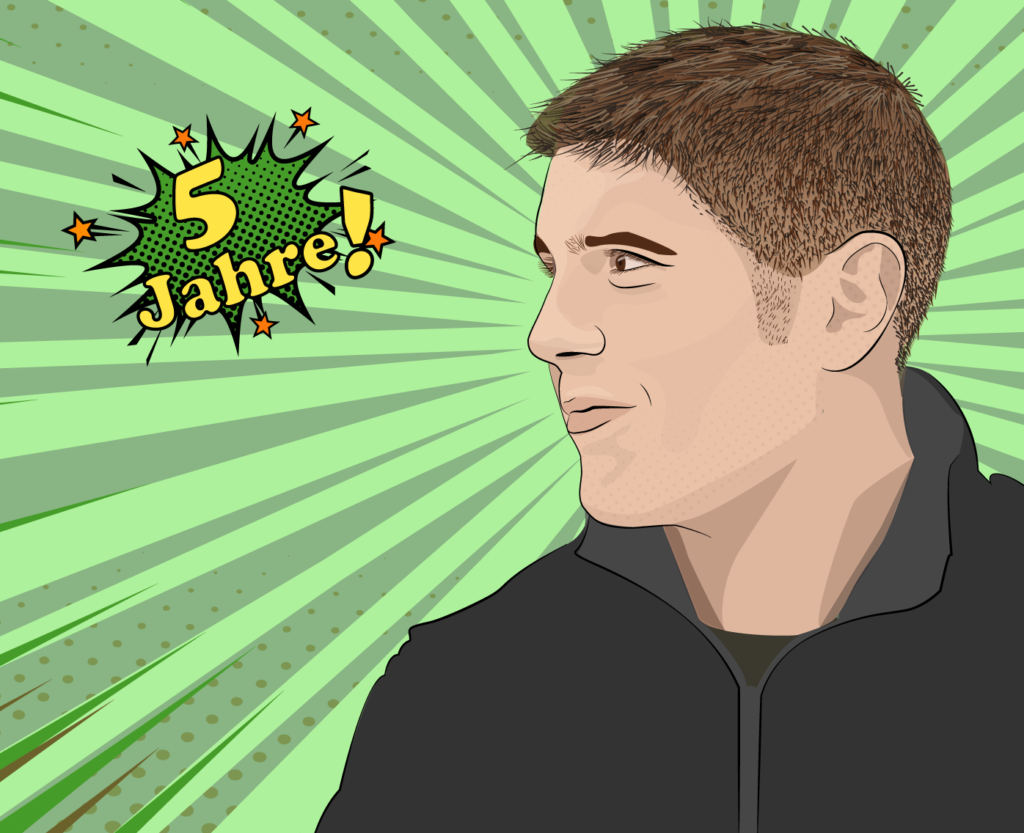 I came from a rather turbulent work experience and it was CIB who helped me to achieve the job stability I was looking for. As soon as I arrived I felt very comfortable with my colleagues, I felt integrated into the team from the very first moment. On the other hand, as far as tasks are concerned, I have always felt free to develop and exploit my knowledge, something that I have valued a lot over the years.
My first job was to develop the CIB doXicam web application from scratch. I remember being very comfortable, because I didn't feel pressured with deadlines, I just had to develop the application as I wanted and in the time that was possible, this helped me to enter the team in a more progressive way.
How have your first 5 years with us been?
These five years have been enriching, although it sounds typical, I have grown personally and professionally. Personally, thanks to CIB I have been able to travel a lot, as well as being able to work from the different locations of the company, which has been a great added value for me. Professionally I feel that I am no longer the same person as when I joined, I feel more confident making decisions, I know that my opinion on what can and what should not be done is relevant and that at the end of the day makes me feel "fulfilled" as a professional.
This time has been so fulfilling that I can't wait to know what the next five will bring.
What special memory do you like to look back on?
Mostly, in the seasons when Uli was around the office, I remember that EVERY Friday we would have pizza and sushi upstairs on the rooftop, I remember those moments very fondly because we would all get together, talk about the week and have a really good time. Without a doubt one of the things I miss the most. 
What do you do in your spare time and how has the 4-day working day affected you?
In my spare time I love to do CrossFit, when I'm not working I'm at the Box with my friends, enjoying the afternoon and doing as much sport as I can. Another of my hobbies is travelling, I love discovering and seeing new things. Whenever I find a gap I try to organise a getaway to get off from the island.
The 4-day week with the free friday has had a positive effect on adapting my life to make this easier, thanks to this day I have the possibility to organise myself much better and enjoy my free time more whenever I can.
Thank you, Iván, for the nice interview. Let´s CIB!