Imagine the ease and security of managing, storing, and sharing all of your data from various cloud service providers through a single, user-friendly mobile app, without any restrictions on storage space or time in the CIB doXisafe Cloud- and all this for free! CIB doXicloud delivers on this and offers even more features and capabilities.
Securely access and share your documents with the Multicloud App Manager for free
Streamline your document management and enhance security by installing CIB doXicloud . Easily access your files from Google Drive, MS OneDrive, Dropbox, and CIB doXisafe, all in one centralized location. Share your documents securely and enjoy the convenience of a full-text search function that allows you to quickly find the information you need. CIB doXicloud supports a wide range of file formats and offers an integrated document viewer, making it the ultimate solution for managing your data on-the-go.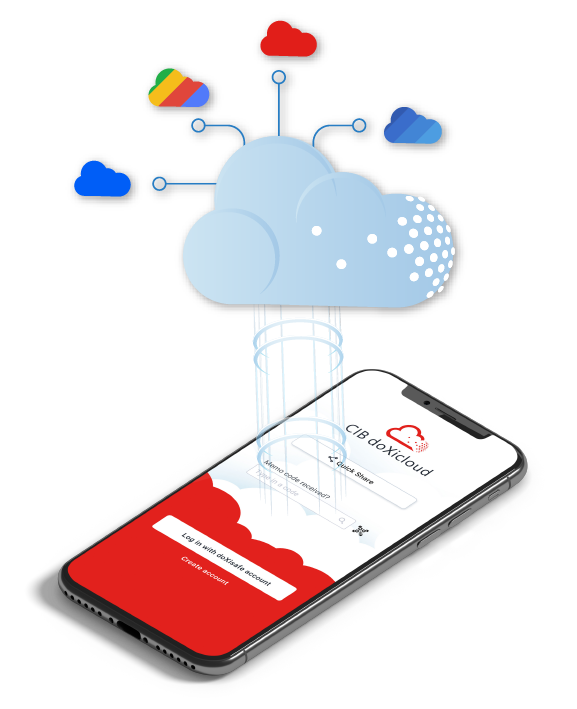 Benefits of using CIB doXicloud:
Seamless integration with Google Drive, OneDrive, Dropbox, and CIB doXisafe.
Centralized management of all your documents
Efficient full-text search and integrated document viewer
Compliance with data protection regulations (GPDR) during file transfer and storage
Unrestricted access to your files at any time
Unlimited storage space to accommodate all your files in CIB doXisafe
Completely free of charge
Install now CIB doXicloud for free!