pdfstandalone.com – On our platform, data security reaches a new level: all processes run in your local environment, without uploading your files to the internet. That's why CIB pdf standalone is the most secure PDF editor you can use: Simple, fast and with the certainty that your data will never leave your private environment! Here you can merge, split, compress, convert PDF documents and much more!
Safer than safe – your data stays with you
Simple and directly in the browser without installation
Completely free of charge and without registration
100% local thanks to innovative WebAssembly technology
CASE STUDY

You want to save all images from a PDF separately?
Simply drag the PDF document into the mask – in no time at all you will get all the images displayed and optionally prepared as a ZIP archive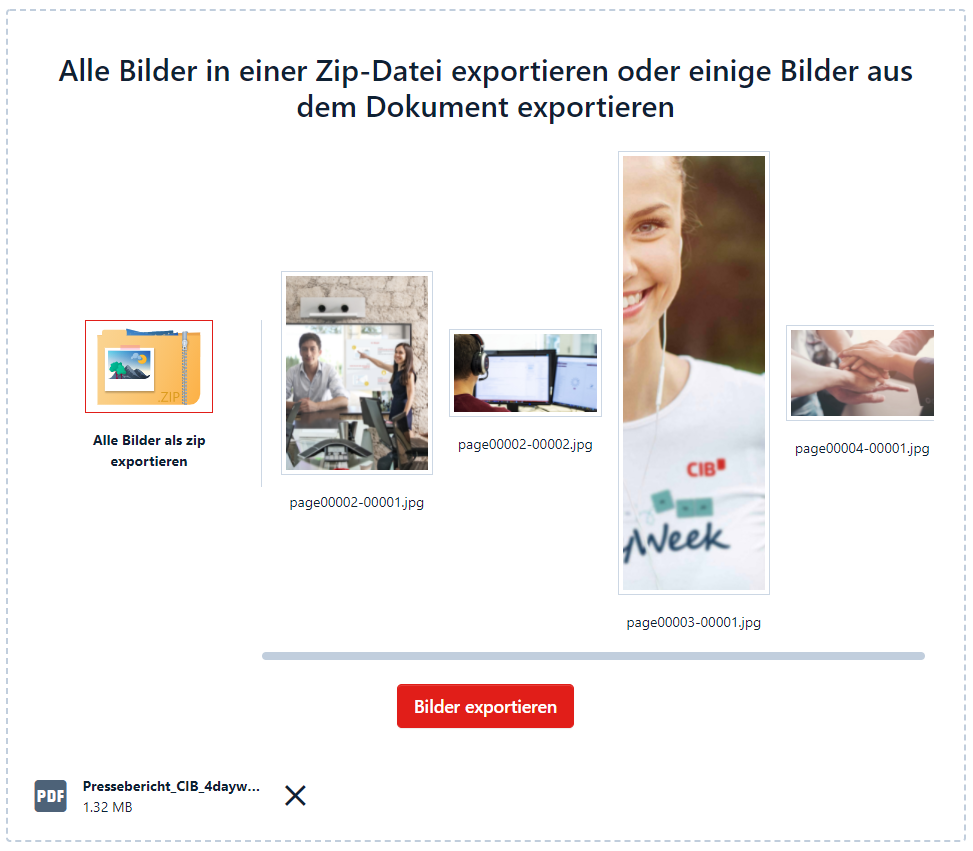 Click on "Export images" and you have the images on your computer – quickly and 100% locally!
CIB pdf standalone: Further options for local PDF editing
Merge PDF
Combine several PDF documents into one
Protect PDF
Password-protect PDF
Compress PDF
High quality PDF data compression
Split PDF
Split a multi-page file into individual PDFs
Rotate pages
Rotate pages in the PDF document with a click
PDF to image
Save PDF pages as individual JPG images
Image to PDF
Convert images to PDF
Page numbers
Number document pages
After completion, save in the cloud if desired and share!!
After you have edited your PDF documents, you can upload them to the secureCIB doXisafe Cloudfree of charge, as well as protect and share them doubly securely with a password if you wish. We guarantee to handle your data in a legally compliant manner!

Try it out: pdfstandalone.com