Just in time for our CIB Code of Summer event week in Munich, the employees were equipped with specially designed CIB Sneaker The perfect footwear for our afternoons of walks and visits to the city.
The path to the sneaker: snappy, comfortable, sustainable!
After an intensive search for the right partner and many possible design ideas, our prototype was created at the beginning of the year - with the red CIB logo, of course!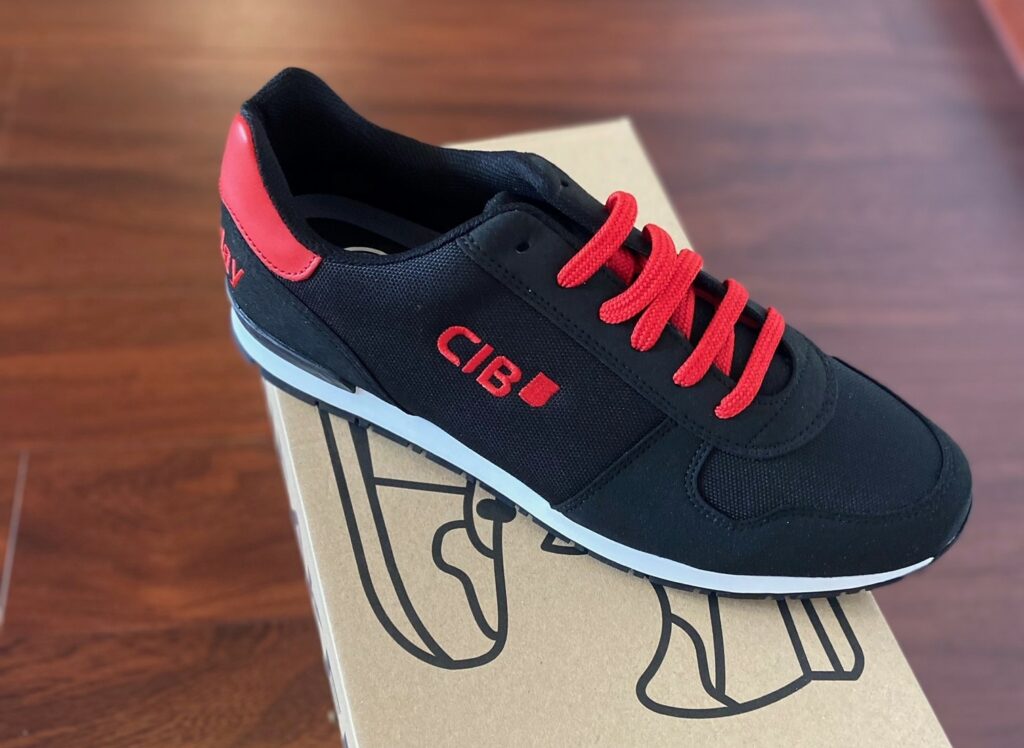 In addition to the design, we were ultimately convinced by the sustainable production in Spain with yarn obtained from plastic waste collected in the Mediterranean.

After a successful test phase in the spring with 30 runners, the extensively tested new shoes were worn by employees during the event.
Don't have your CIB Sneakers yet, but would like to wear them? Our administration team will be happy to help you.
Let's CIB!