CIB promotes the use of technology for learning through play! As part of our support program CIB Impulsa, the German School Valencia received 14 student iPads. The tablets are to be used primarily in elementary school lessons: By using quiz games and learning apps, the technical skills of the students are promoted at an early stage.
In daily lessons, the iPads are used for independent information research, as the students have access to special children's encyclopedias and wikis, and the tablets have also become an irreplaceable working tool in group work. Here, students can write, photograph, and record together.
Tell me a fairy tale
A first project was carried out in the lesson Fairy tales, with a focus on listening. In groups, the children recorded various fairy tales as audio stories, with each student taking on and recording a role. A QR code was then created for the finished audio plays and made available for parents to download.
Math is Fun! 
The iPads also offer very special support for individualized learning and remedial teaching: individual students can use the tablets to train and improve their skills in numeracy and number handling in a very targeted way. In addition, the supporting apps are used with the schoolbooks and thus create new motivation for learning.
Multimedia license project
In a future project, the students will acquire a " multimedia license ". Using practical use cases, they will learn about the individual functions of the tablet and how to use apps such as Microsoft Teams and how to compose and send emails correctly.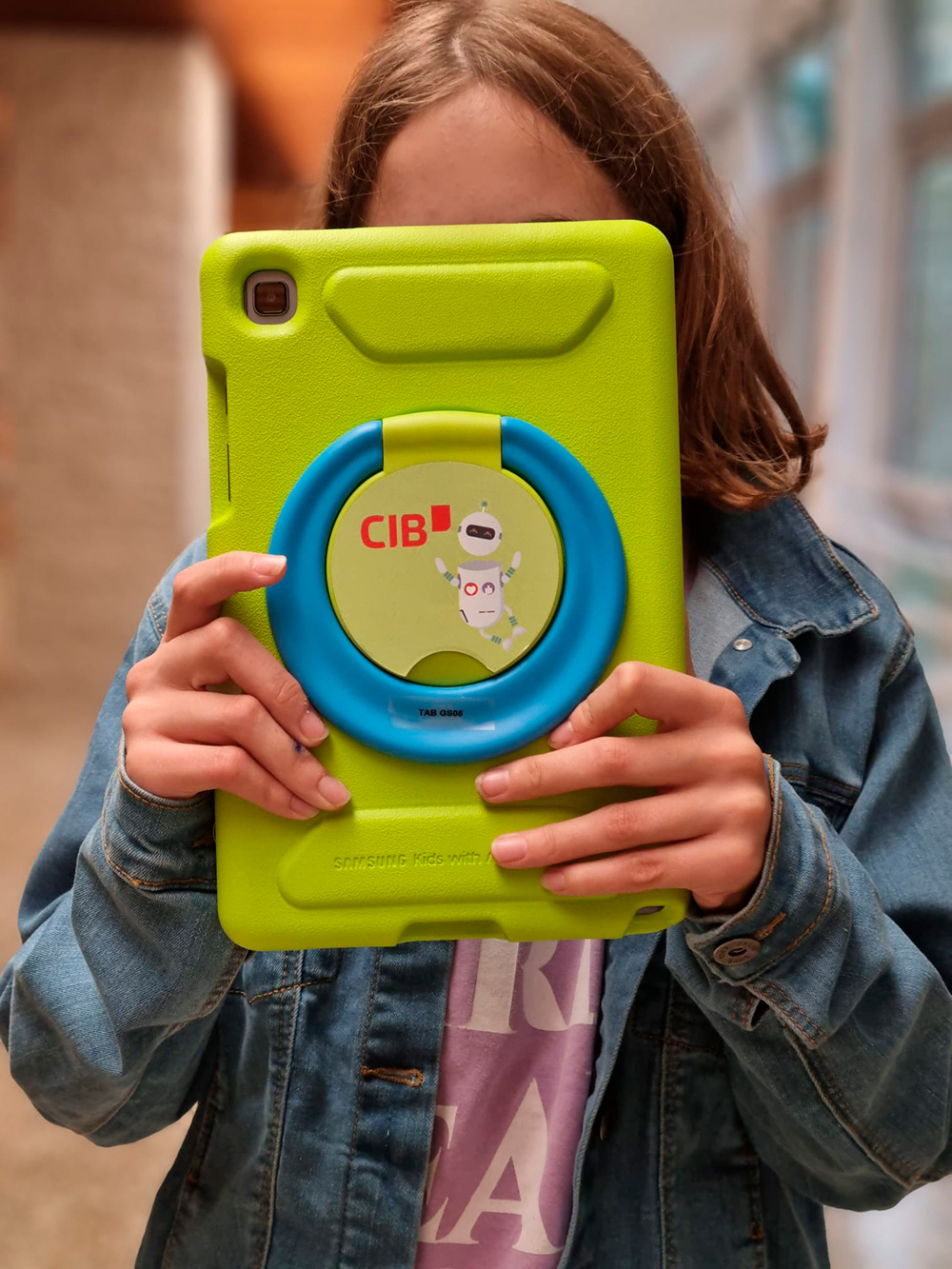 As part of the CIB Impulsa program, CIB promotes innovative ideas in the fields of research and technology and supports pupils and students on their way into professional life. We look forward to continued good cooperation with the Deutsche Schule Valencia.
Let´s CIB!