The shift towards more flexible working models and the importance of collaboration and creativity in the workplace has led to exciting innovations. One of these fascinating developments is the idea of "workation" and the redesign of offices into new interaction spaces designed to foster creativity, facilitate information sharing and create an inspiring environment for our teams!
How does working in Portuga sound? Check our new facilities in Faro!
The anticipation is palpable as we renovate and expand our new office in Faro. We are sure: this exciting change will not only improve our working environment but also increase our creativity and productivity! To give you a glimpse of the exciting changes, today in this blog post we would like to share our 3D video showing our plans for the new office.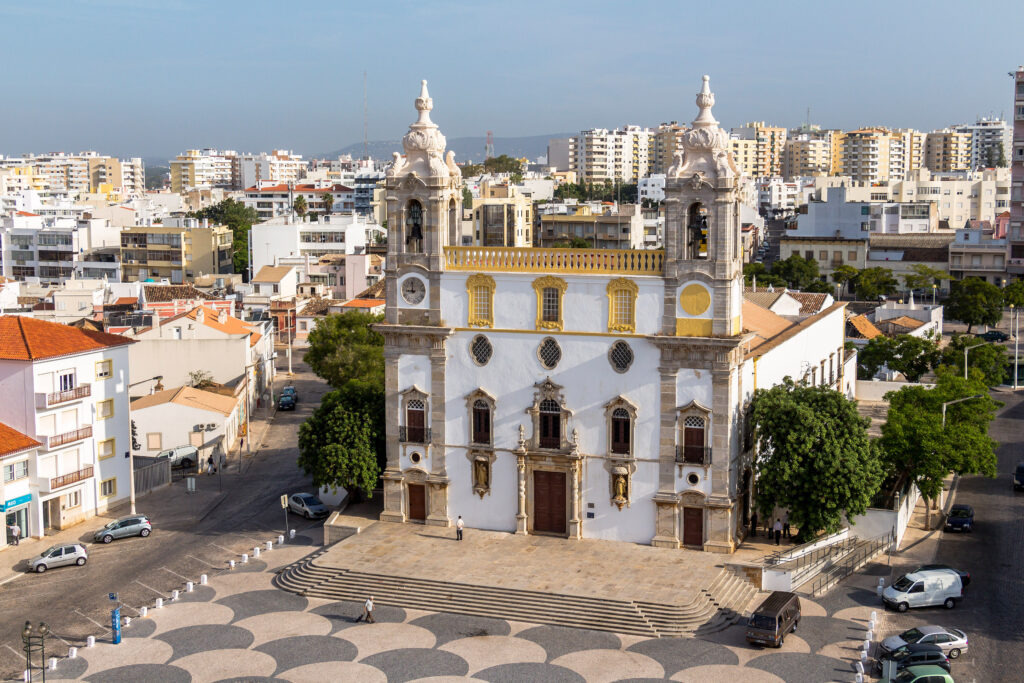 Creating an inspiring environment
Our vision for the new office goes beyond simple functionality. We want to create an environment that inspires both our employees and our customers. Thanks to state-of-the-art 3D technology, we can visualize this idea in stunning detail.
The video takes us through the different areas of our new office in Faro. 
Here are some of the architectural highlights that await us:
Work and welfare common areas
Spacious work areas with flexible workstations encourage collaboration while allowing individual concentration.
In the common areas, our employees can relax, exchange ideas, and give free rein to their creativity. Here we offer a cafeteria corner and comfortable seating.
Meeting room CIB compliant with the latest equipment:
The meeting room will be equipped with state-of-the-art technology to facilitate efficient meetings and presentations. The furnishings and color palette are in keeping with our CIB corporate identity and will provide an inspiring environment.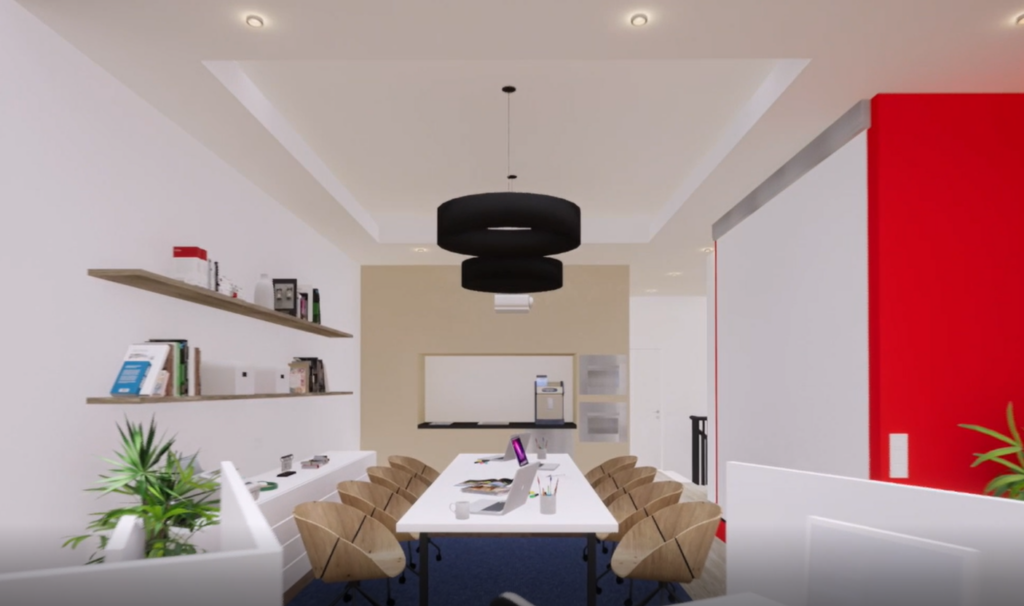 Another important element of our planning is sustainability. We will use environmentally friendly materials and implement energy efficiency measures to minimize our environmental footprint. We are determined to create a sustainable workplace that reflects our responsibility to the environment. This project represents not only a physical space but also our efforts to create a positive and productive work environment.
We will continue to keep you updated on the progress. We look forward to working in this inspiring environment and continuing to develop great software solutions for our customers together.
Let´s CIB!