On October 20, Porto hosted for the first time the DataPowwow the "largest student-organized Data Science event in Portugal." The event brought together people from all parts of the country and the world to share and learn about the latest developments in Data Science.
The event, held at the Faculty of Engineering of the University of Porto (FEUP), was supported by CIB as the main sponsor and included talks by Portuguese and international speakers, presentations of projects and dissertations, and networking activities. Students and tech enthusiasts researching and studying artificial intelligence, machine learning, and data science were able to connect with IT companies and education representatives in Portugal.
The goal of the event was to promote interaction between students, faculty and researchers and to network with innovative companies in the field of technology and research.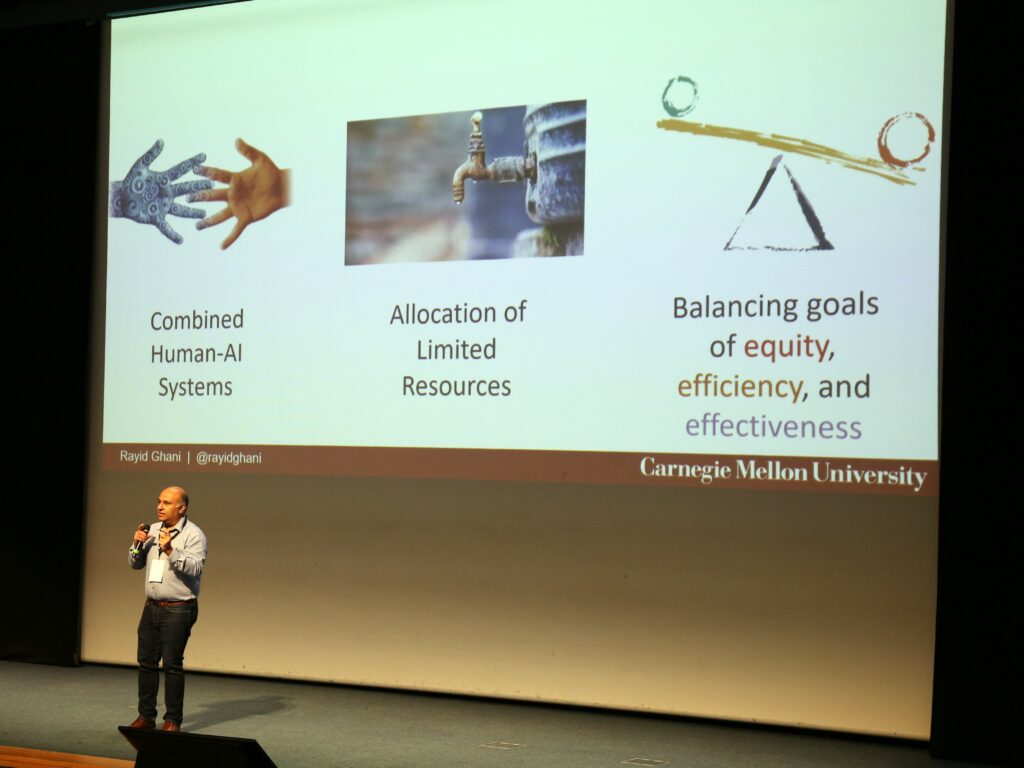 Lively interchange at the CIB booth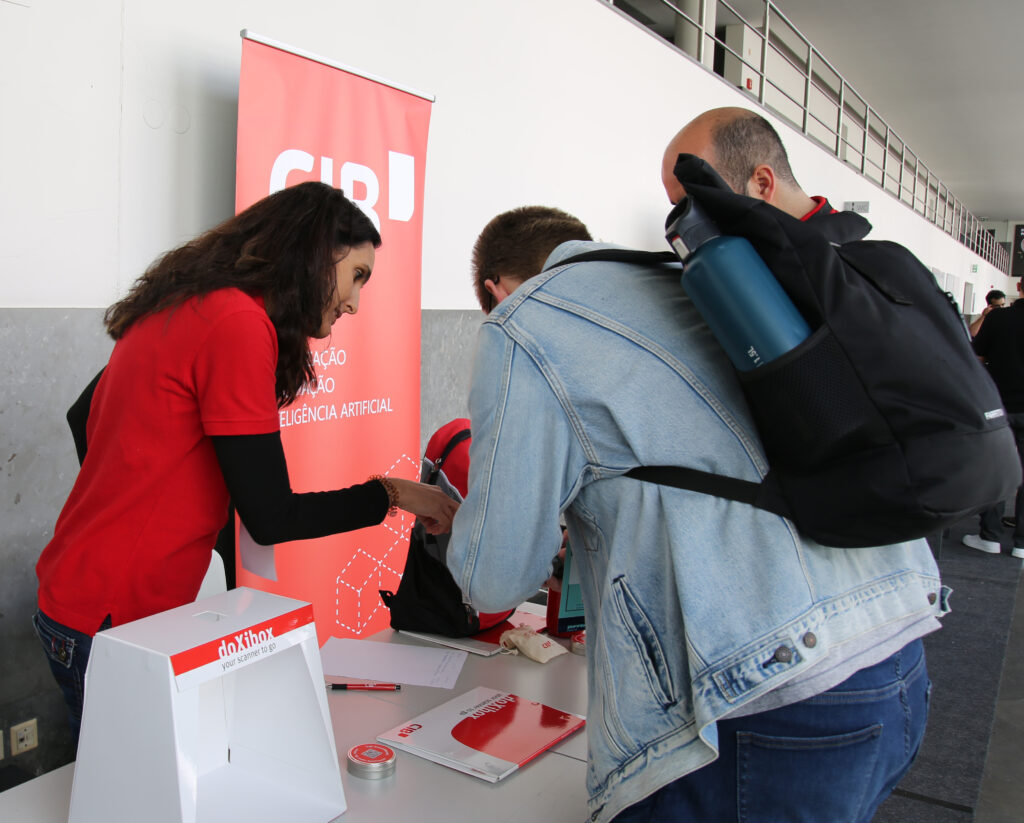 Our CIB doXibox-Challenge provided fun and entertainment as well as lively conversations at the CIB booth. Especially the possibility to work at different locations of the CIB Group in a 4 day week within the framework of "Workation" aroused great interest among the prospective developers and researchers.
Participants received great prizes and Giveaways including the cool fabric bag CIB doXibag with the slogan "No Plastic Sea."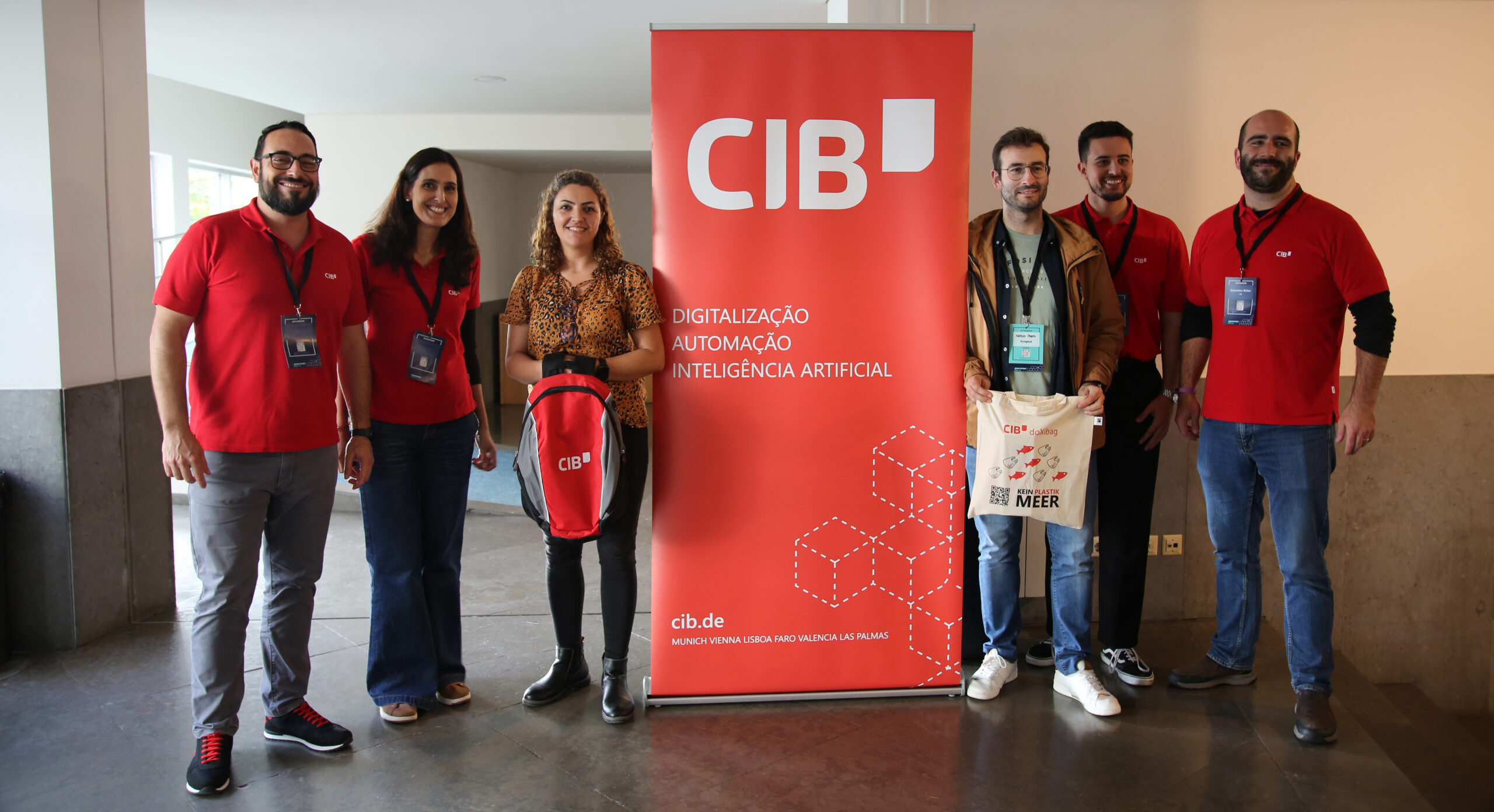 Workation, four-day week and even more CIB Incentives
In addition to our locations in Faro and Lisbon in Portugal, CIB employees have the opportunity to work at other locations in Germany, Spain or Austria. And after two years of full-time work, they are entitled to our CIB #4DayWeek! More information on the career page
A successful event that networked
The event was a great opportunity for us to make new contacts and, as the main sponsor of the event, to raise our profile among the numerous participants and students. Besides expanding our network in Portugal, we gained many new impressions about the technology landscape there. Many thanks to all participants!
CIB focuses on innovative ideas and invests a large part of its resources in research and development projects. Apply and become part of an international leading and innovative company with 34 years of experience and expert in the field of automation and digitalization with Artificial Intelligence!
Lets CIB!