As a partner of Jugend forscht, CIB Grou supported this year's conference in Ingolstadt in early September. Federal, state and regional commissioners, directors and volunteers met to discuss the future direction of the Jugend forscht e.V. foundation.
One of the highlights of the congress was the farewell of Dr. Sven Baszio, President of the foundation since 2011, who said goodbye to a great applause of all participants.
CIB founder Uli Brandner and managing director Frank Seboldt presented the latest developments in the areas of digitisation and artificial intelligence. Together with the participants, practical ideas were developed on how existing digitisation processes can be improved, also with CIB solutions that are free of charge for teachers.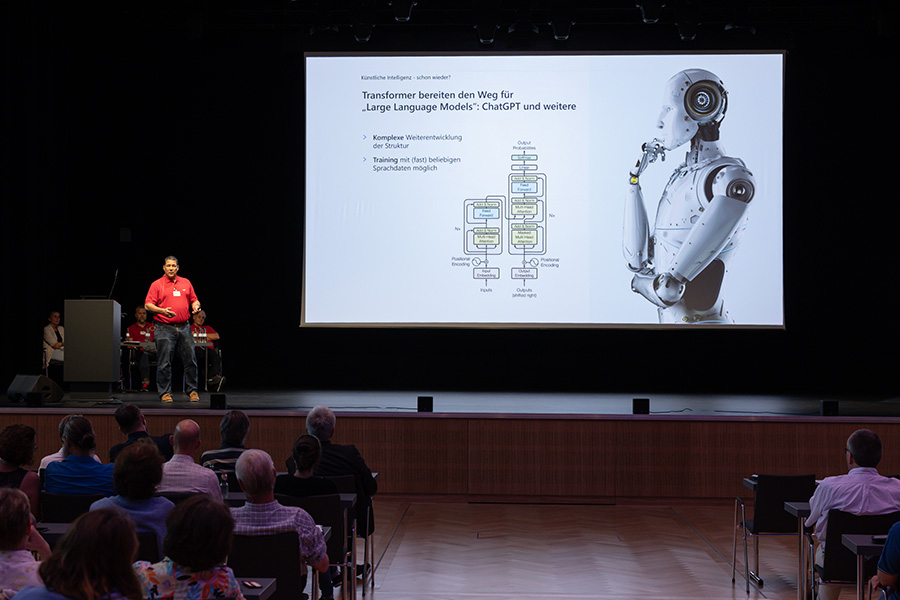 Our Artificial Intelligence expert and Head of Development, Dr Tobias Abthoff, enthralled the audience with his talk "Artificial Intelligence - again?", in which he explained the history and possible future of AI language models in an entertaining way.
In addition to a colourful entertainment programme, such as a photobox, a caricaturist and a CIB doXibox competition, there was room for interesting conversations and exchange of ideas among the attendees.
In the process, we came up with the project idea of jointly developing a Jugend forscht App. The regional and state directors of Rheinhessen, Rheinland-Pfalz, Ostthüringen, Augsburg, Ostwürttemberg, Mannheim, Trier and Schleswig-Holstein have joined the plan and will collaborate in the development of the app.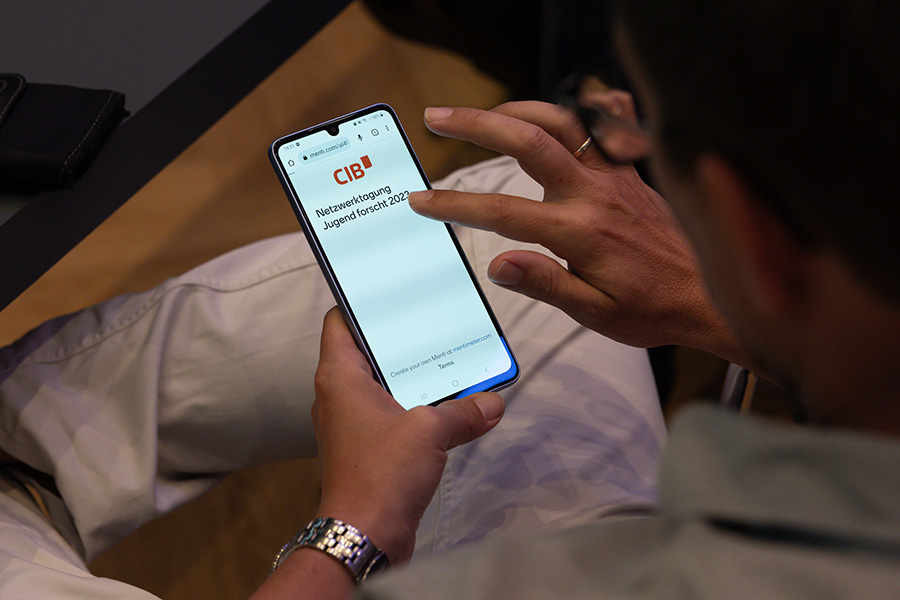 The idea of an app by students for students became reality when our well-known Leonardo Correia and Rodrigo Lobo from the German School of Porto, regular participants in the Jugend forscht competition, agreed to work with us and Jugend forscht as app developers. The new application will significantly improve the Foundation's presence and accessibility for students and all stakeholders.
CIB will once again be the sole sponsor of the Iberia Regional Competition in 2024
We are pleased to once again support this exciting platform where young talents in science and technology demonstrate their skills. Jugend forscht not only showcases innovative ideas, but also fosters the curiosity and inquiring minds of young people. We strongly believe that this event plays an important role in inspiring the next generation of scientists, engineers and innovators. We are excited about the creative projects and innovative solutions that will be presented in this competition and look forward to the commitment and ambition of the participants.
Let´s CIB!